Explore Sligo
Sligo's archaeological and mythological heritage is incredibly rich, with sea beds on top of mountains, mysterious lakes, ringforts with magical properties and cairns for warrior queens, adventures here just scratch the surface.
Sligo adventure choice is endless with mountain, hills and woods to walk and climb, beaches for swimming, surfing or horseriding, as well as sea, rivers and lakes perfect for kayaking, paddling, sailing, fishing, off shore diving, kiteboarding and golfing.
Sligo is a place full of memorable experiences wrapped up in an unforgettable landscape. With captivating historical sites, incredible food, cultural and literary heritage is world famous, roaring waves and tranquil islands, chill out in a seaweed bath, there's a lot you can pack into a trip to Sligo.
Click link to see Sligo's wealth of adventure Adventure Sligo
Walking around Sligo

Sligo is such a beautiful county, no matter what the season. Take a look at sligowalks.ie for inspiration of walks around the county.
(This picture is taken around the Gleniff Horseshoe).
Knocknarea/Queen Maeve's Grave

Walk up Knocknarea, the largest hill west of Sligo standing at 1.073 ft and see Queen Maeve's Grave (Medb's Cairn), the largest cairn in Ireland thought to date around 3000BC. Follow the path from the car park all the way up or up the steps and across the boardwalk as you look out at Sligo bay behind you.
Equestrian
Endless Atlantic beaches for galloping to the mountains and pine forests for gentle hacking.
McGarrys Riding Centre, Knocknarea
Markree Riding Stables, Collooney
Island View Riding Stables, Mount Temple, Grange
Horse Holiday Farm, Grange
What else to see in the Sligo Area
Sligo Abbey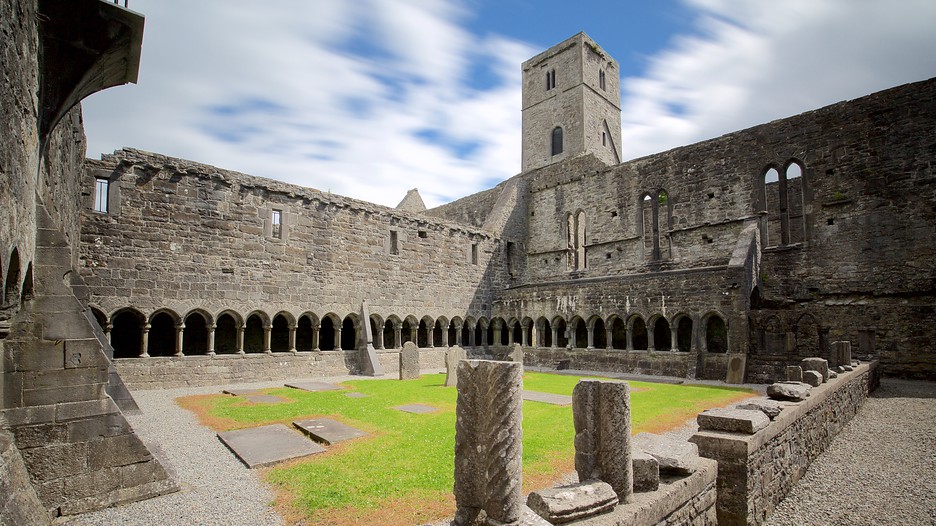 This Dominican abbey survives from medieval days. It was built by Maurice Fitzgerald for the Dominicans in 1252 and was accidentally burnt down in 1414, when a candle left carelessly in the building set it on fire. 'The Abbey', as it is known locally, was further damaged during the 1641 rebellion.
Tobernalt Holy Well
The meaning of Tobernalt is open to a number of interpretations. It is an Anglicisation of an Irish phrase and most likely means the Well in the Cliff. The curative powers attributed to the Holy Well provide the basis for the interpretation, Tobar na nAlt. Usage would most likely have elided this form to become Tobar nAlt or Tobernalt. Alt refers to a body part or joint. Therefore, Tobernalt is the curative well for body pain.
Benbulben
Benbulben is known as County Sligo's 'Table Mountain' and is part of the Dartry Mountains. Benbulben was formed as a result of the different responses to erosion of the limestone and shale of which the mountain is formed.
Carromore tombs
This is the largest cemetery of megalithic tombs in Ireland and is also among the country's oldest, with monuments ranging from five thousand to five thousand eight hundred years old. Archaeologists have recorded over 60 tombs of which 30 are visible.
Keshcorran Caves
Keshcorran Mountain is capped by a large un-opened cairn, known as the pinnacle, which can be seen from many parts of Co. Sligo. Seventeen caves are located on the western side of the mountain.
Glencar Waterfall
Glencar Waterfall is 50ft high and is situated at Glencar Lough and served as an inspiration to the William Butler Yeats and features in his poem 'The Stolen Child'
Streedagh Beach & De Cuéllar Trail
The Winter of 1588 was a treacherous one, it is said that the storms were so severe that they were of the 'once in a generation' type. We know this because, in an event which must have had a huge impact at the time – three Spanish Armada ships were wrecked in September of that year at Streedagh beach in north Sligo. In a letter to the King of Spain, Captain Francisco de Cuéllar not only described in detail how he survived the shipwreck at Streedagh, but his escape through counties Sligo and Leitrim, and this journey forms the basis for a very interesting walk known as the De Cuéllar Trail.
W.B. Yeats' Grave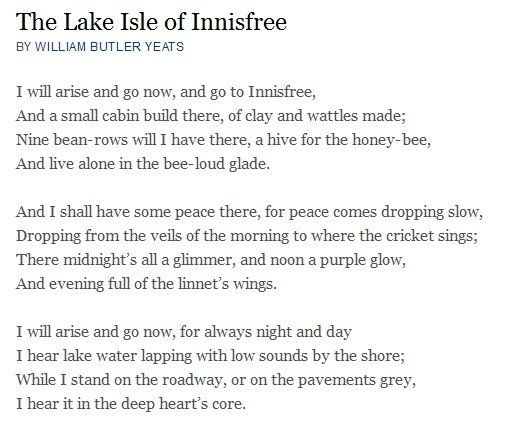 Drumcliffe, County Sligo is set against the striking backdrop of the Benbulben Mountains. It is best known as the final resting place of W.B. Yeats. Found in the churchyard, his grave is marked with a simple headstone with the inscription, "cast a cold eye on life, on death, horseman, pass by." This was Yeats' self penned epitaph together with the instructions that the grave consist of "no marble, no conventional phrase". The graveyard also contains a high cross and nearby is the site of a 6th Century Columbian monastery.

Terms & Conditions
Conditions applying to user of Caravan Park at Rosses Point.